August
Wednesday, Aug. 17: Teacher Luncheon
Tuesday, Aug. 30: Parents' Night and Director's Welcome
Wednesday, Aug. 31: Meet and Greet Morning for Students
September
Monday, Sep. 5: No School; Labor Day
Tuesday, Sep. 6: First Day of School
Tuesday, Sep. 6 – Thursday, Sep. 15: Toddler Gentle Adjustment Schedule
Thursday, Sep. 8: Coffee and Kleenex
Monday, Sep. 12: Extended Day (EXD – Lunch Bunch and Fall Enrichment Classes) Begins for Threes, Fours, and K
October
Tuesday, Oct. 4: Lunch Bunch Begins for Twos
Friday-Monday, Oct. 7-10: No School; Fall Break
Tuesday, Oct. 11: Noon Dismissal for All; Staff Meeting
Thursday, Oct. 13: Fall Festival & Book Fair
Wednesday, Oct. 19: Conference Day for M/W and MWF classes; School in Session
Thursday, Oct. 20: No School; Conference Day
Wednesday – Friday, Oct. 26 – 28: Fall Picture Days
November
Wednesday, Nov. 2: Kindergarten and Fours Info Meeting
Tuesday, Nov. 8: No School; Teacher Workday and Staff Meeting
Wednesday, Nov. 9 and Thursday, Nov. 10: The Reptile Guys
Friday, Nov. 11:  No School; Dunwoody UMC Holiday Festival Set Up
Monday-Friday, Nov. 21-25: No School; Thanksgiving Break
Monday, Nov. 28: Winter Enrichment Classes Begin
December
Thursday, Dec. 1: 2023-2024 Admissions Tour
Monday, Dec. 5 and Tuesday, Dec. 6: Geof Johnson Christmas Show
Thursday, Dec. 8: 2023-2024 Admissions Tour
Monday, Dec. 12: Last Day Lunch Bunch/EXD
Tuesday, Dec. 13: Noon Dismissal for All; Fours and K Christmas Program; Teacher Luncheon
Wednesday, Dec. 14: Noon Dismissal for All; Threes Christmas Program
Thursday, Dec. 15 – Tuesday, Jan. 3: Christmas Break
January
Tuesday, Jan. 3: Teacher Workday /Staff Meeting
Wednesday, Jan. 4: School Resumes
Thursday, Jan. 5: 2023-2024 Admissions Tour
Monday, Jan. 9: Re-Enrollment Deadline for Current Families
Tuesday, Jan. 10: 2023-2024 Admissions Tour
Thursday, Jan. 12: 2023-2024 Admissions Tour
Friday, Jan. 13: Community Registration Deadline
Monday, Jan. 16: No School; MLK Jr. Holiday
February
Tuesday, Feb. 14: Noon Dismissal for All; Staff Meeting
Friday, Feb. 17 – Monday, Feb. 20: No School; Winter Break
Monday, Feb. 27: Spring Enrichment Classes Begin
Monday, Feb. 27 – Friday, Mar. 3: Teacher Appreciation Week
March
Monday, Mar. 6 and Tuesday, Mar. 7: Lee Bryan The Puppet Guy Shows
Friday, Mar. 10: No School
Tuesday, Mar. 14: Noon Dismissal for All; Staff Meeting
Wednesday, Mar. 22: Conference Day for M/W and MWF Classes; School in Session
Thursday, Mar. 23: No School; Conference Day
April
Monday-Friday, Apr. 3-7: No School; Spring Break
Monday, Apr. 10: No School; Easter Monday
Thursday, Apr. 20:  Little Red Barn
May
Monday, May 1: Tuition Payment 1 Due for 2023-2024 School Year
Tuesday, May 2: Noon Dismissal for All; Staff Meeting
Friday, May 12: Last Day of Lunch Bunch/EXD
Tuesday, May 16: Noon Dismissal for All; Fours and K End of Year Program
Wednesday, May 17: Noon Dismissal for All; Last Day of School; Threes End of Year Program; Teacher Luncheon
Thursday, May 18: Post Planning; Teacher Workday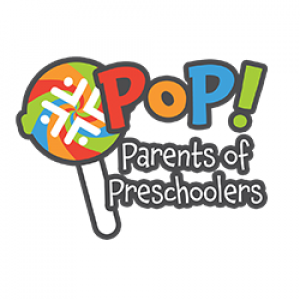 POP! Parents of Preschoolers 
Gather with fellow preschool parents for fellowship, coffee, and a prayer hosted by Dunwoody Kids! Drop your children at preschool or *nursery and join us in the Young Adult Suite at 9:15 a.m.
*Free nursery care available during gatherings
Dates:  January 17, February 21, March 21, April 18
2023-2024 Admissions Tours Begin Dec. 1
Learn more about Dunwoody UMC Preschool! Preschool Director Amy Rohan presents an overview of program highlights and curriculum followed by a tour of the preschool facilities. RSVP here.
Dates:  10:00 a.m. on Dec. 1, Dec. 8, Jan. 5, Jan. 10, and Jan. 12